Le Crespo Pizza Restaurant
63 Trương Định, ward 6, district 3, Ho Chi Minh city
839 301 783
Italian restaurant runs by Mai Nguyet Ophely, a charming Swiss-Vietnamese woman paying close attention to details.
Le Crespo is a large, luxurious restaurant on Truong Dinh with tables with a view of one of the most beautiful streets in HCM City's District 3. It serves Italian food, especially pizza prepared with homemade cheese, pastas.
The restaurant offers nearly 30 different dishes, all priced from VND150,000 (US$7) to VND360,000.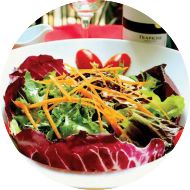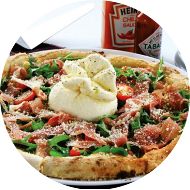 Concerning the atmosphere: The room on the first floor is quite amazing with large sofa, very comfortable.
Romantic music complement the tasty food. Twice a week a band is playing live music at night.

Concerning the food: the carbonara pasta with ham, mushroom, bacon, and homemade cream costs VND180,000 ($8) is very fragrant.
The ham and bacon are imported from Italy while the cream is homemade.
Pizzas are cooked in a wood-fired brick oven, they are crispier than those made in regular ovens and thin enough to allow clients to taste every topping.
Italian food is always appreciated with red and white wines. Le Crespo has wines from Chile and France.

Concerning the service: waiters are very efficient, polite and concentrated in their work. One of the guy was very helpful to choose a wine.
No problem of communication, most of the waiters seem to speak a good english.
More informations on the website: http://lecrespo.com
How to find Le Crespo Pizza Restaurant
Le Crespo is not far from the luxurious vietnamese restaurant Nam Phan and from the vegetarian establishment Hum on Võ Văn Tần street.
It's at just 200 meters from the Tao Dan park. It is a bit isolated from the busy places in ben thanh market. If you want some good pizza and away from the busy scene then this has to be the place.
It takes only 5 minutes by taxi or motorbike from Ben Thanh Market or from the US Embassy
An easy way to find his way - The Map
Customers and Users review